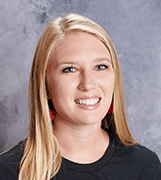 Client Support Manager & Marketing
Rachel's key role at KPC is her focus on building stronger relationships with our clients and helping our team keep our clients and communities informed about important financial topics. In addition to offering full client support, Rachel uses her creative side to plan and design live events to help others learn about financial planning.
Prior to joining the KPC team, Rachel built a rewarding career as a special education teacher. She continues to find satisfaction in helping others build a better future.
Rachel lives with her family in Fort Worth, Texas. She enjoys reading, camping, swimming and collecting insects for entomology and preservation.